NINCO 'Megane Trophy'


KONI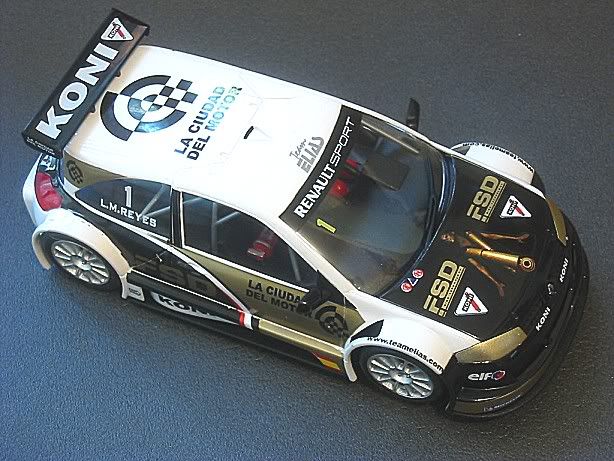 By

Phil Wicks




As Shakespeare once said, 'What is in a name' Well if the name is Ninco, it can conjure up all sorts of images. Some good, some not so good and others downright hopeless! But, without digressing too much I will relate a short tale to you.

I have reason to believe that Ninco where in the vanguard of the true scale slot car revival in the early nineties. Scalextric and SCX were pretty well doing what they had done for many years and were making models which were hardly up to scratch. SCX faired a little better and were making drivable models of some of Scalextric's hand me downs. The SCX RX motor seemed that bit more tractable and the cars seemed more stable than the same Scalextric product.

Anyway, Ninco enters the market with the unforgettable Renault Clio. This in itself wasn't earth shattering but it heralded a new era in slot car manufacture. For once you could buy a slotcar that didn't have a whole bunch of bits break off while still giving it stick in full confidence. The original Clio was (is) a great little car and a good one commands a pretty penny. The UK 'NSCC' even saw fit to issue a limited edition version as their club car. Suitably supplied with a sheet of NSCC decals.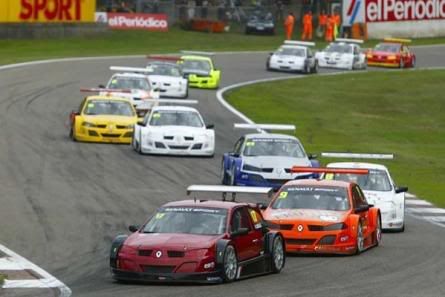 Things then just got better, the DTM and European touring cars were released and left their mark. The Rally scene was soon populated by Ninco cars, the Celica and Peugeot being amongst the best. The classic Ferrari 166 still is a holy grail for some people and to top it all a superb F50 Ferrari was released for GT classes. These models with their NC1 motors weren't the fastest kids on the block but boy, did they go round corners. A combination of pumped out axle width, a nice metal magnet and some superb rubber for the tyres saw these models go like hotcakes and fit the needs of club racer and home racer alike.

Not long after it must have been apparent to other manufacturers that something needed to be done to stem the flow of their customers away from the door. Emulation has always been the sincerest form of flattery and it wasn't too long before the bar was being raised by the rest of the pack. It was a shame in a way as it pushed Ninco into an experimental period. The NC2 was born and with it the problems started.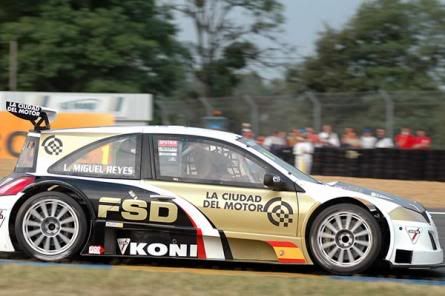 With the advent of Fly in the mid nineties, a new breed of slotcar took centre ground and it was soon apparent that Scalex and Ninco were at serious risk of loosing ground. Scalex rose to the challenge and soon had the LMP Cadillac was on sale, not a brilliant model but it's successors carried the challenge forward while Ninco persisted with models that were fine on Ninco track but were seriously at a disadvantage on other makes. Even SCX were able to rise to the challenge with their adjustable traction magnet and Turbo plus motors.

Then came a succession of models for collectors but not serious driving equipment. The go karts were fun but short lived. The rally 'Raid' series also fell into the specials category. It wasn't until the JGTC series was released that I feel Ninco actually got themselves back on track. There were a heap of motor variations and tuner cars but the Japanese tourers appealed to the masses. The cars were at a far less disadvantage on other makes of track due to their profile and centre of gravity.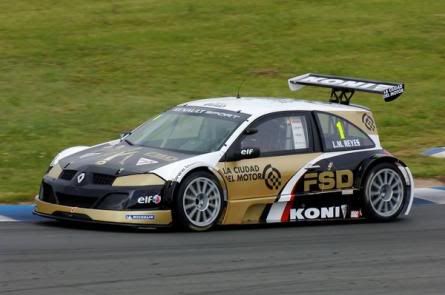 Also with the advancement of other makes, Ninco are still hanging in there, just. For the home / short circuit user, Fly and Scaley cars will show them the door on most makes of plastic track BUT! On board and painted surfaces in a non magnet situation, they are hard to beat in SOOB RTR form! The problem is Ninco's persistence with the centre mounted button magnet. People extol the virtues of Ninco's choice saying it doesn't remove all the 'feel' from the model and a bit of 'tail out' is still achievable. Well, In my experience, a non magnet car will tail out predictably and it is possible to catch it in time. A stuck down car will zip round corners almost flat out after entry braking but a Ninco will let go unannounced in a corner leaving the driver bewildered ?

So, the new generation of Nincos have a big hill to climb, Ninco almost abandoned the mass release of firm favourites like Ferraris, Porsches etc. when it is these models people want. The JGTC's are a success but are only one class and with the release of the Megane I suspect they have pleased a lot of European slot car racers, and me!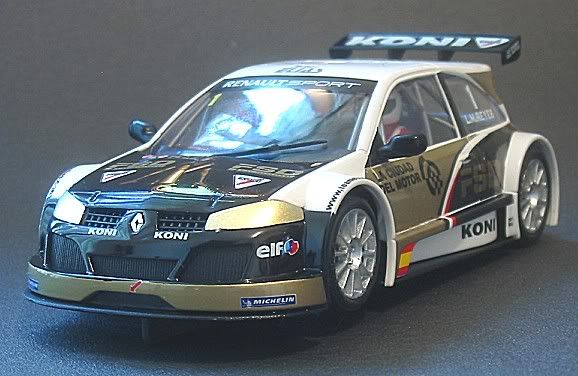 Out of the box the 'KONI Megane is a very impressive model. The livery is bold gold, black and white and the tampo is excellent. The car is in the Team Elias sponsors liveries being Koni and LCDM. The car is a model of the Renault Megane Trophy as prepared by Renault Sport. It sports a 3498cc 24 valve V6 Nissan engine producing 235 kw (320 hp). The door mirrors and rear wing look fairly vulnerable but are quite sturdy. It might need continuous abuse to dislodge either, or simply, bad luck. All else is tucked away or absent so this is a durable model prepared for combat!

We still have to pay for the Made in Spain mark on the chassis but in this car's case it appears to be worth it. Wheels are a bit old hat but they are strictly accurate and the anodised brake discs gleam through the spokes of the Fondmetal 18 inch aluminium wheels from behind. All in all, a very tidy exterior.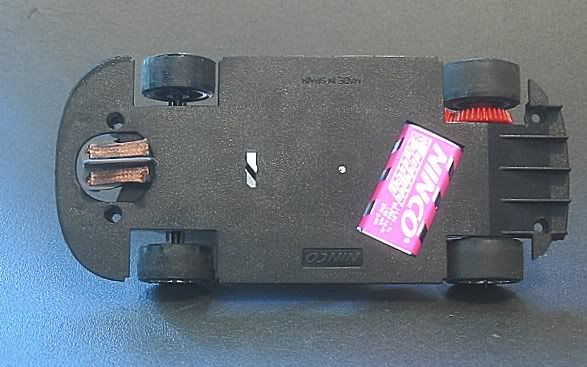 The cockpit detail is faithful to the 1/1 car and as it only has a drivers tray it only has half the cockpit detail. If this model was to be a show pony then that would detract from its appeal, but this has the attributes of a serious racer, and that's what it will have to do. Underneath too there are no surprises. A fairly rigid Ninco chassis with the NC5 speeder mounted anglewise using Ninco's familiar bevelled gears. The body seems to me to be a thinner material than I am used to with Ninco. Maybe it saves a few grams and drops the C of G a bit? No creaks from the drivers tray and it looks like Maria and friends have learned to moderate their excesses with the heat welding tools!

With the lid off too there is the basic Ninco set up but this is part of its success as a non magnet racer. Minimal front axle movement and with a sprung guide the model sits fairly and squarely on all its wheels! Good on you Mr Ninco. The rear axle is supported in brass bushes and these too have minimal play. Axle endfloat is minimised by a plastic collar the other side of the Spur gear bearing. Another nice touch Mr Ninco! Moving on to the motor and guess what, yes, wasn't hard was it! The motor is loose!! Not just a bit of play but actually loose at the brush end! GOOD ON YOU MR NINCO!! So, not even bothering to do a SOOB test I have popped the axle out and hot glued the motor in! Doooooh! As a by the way, there is the normal RI choke on the positive terminal and the woeful traction magnet is almost centre model which renders it off the pace on non Ninco plastic and unnecessary on wood. So what's it to be? A good magnet? Or none at all!!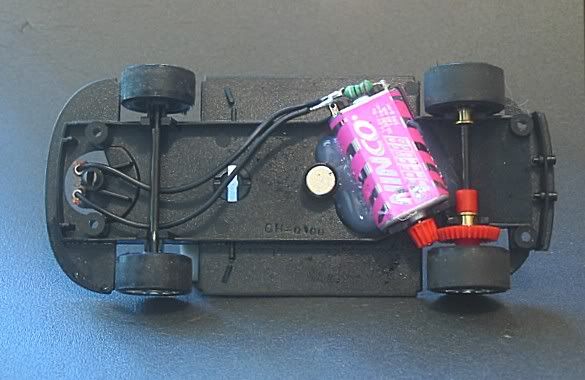 Wheels are good. There aren't too many leading makes with bad wheels these days, maybe the factories DO read forum feedback. Tyres are fine, they are slicks and have a little bit of a moulding glaze on them. This is quickly removed and the concentricity is also to be admired. On refitting the body, it is obvious it is a nice 'no pinch' fit and with the four screws backed off half a turn, it moves very nicely on its mounts.

The test for this little model was going to be the Four Seasons board track (look under features on this site). So off I trotted with two brand spanking new cars, Supplied by Clive and Kevin at Scalexworld, Adelaide, to Four Seasons. After getting a few lane cleaning laps in with some NC1 sport, Chris and I proceeded to set about giving the Meganes a work out. I had a slight judder with mine which some extra tyre sanding rectified and so off we set.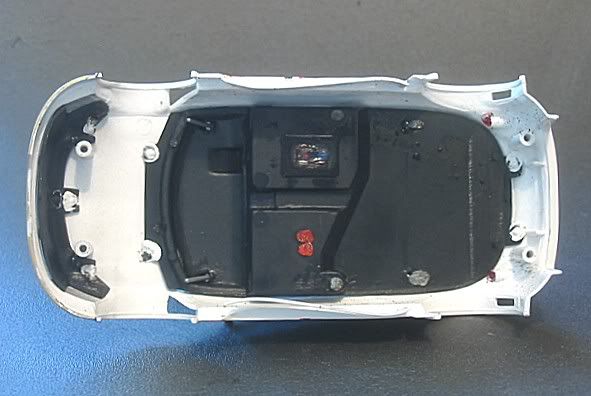 Quick is a good adjective to under use here. They are Ninco quick as expected. As we settled in and started to go head to head it was obvious a little ballast wouldn't go astray. All the same, these models are VERY quick on painted board! Driving harder still it was only a fast corner entry which caused my model to deslot by understeer. Possibly a little weight up front could reduce this but the tendency for the model to slightly lift the inside wheels may well have contributed. Tyres had a lot of grip but with the OE tyres there was a bit of uncontrollable wheel spin on corner exit and main straight acceleration. I'm sure one of Ninco's earlier tyre offerings would sort this.




Megane Trophy




Next was an outing on the four lane super Carrera track at Four Seasons and this was to confirm my previous thoughts. For those who aren't familiar, Carrera is a fairly smooth track, having only the finest of grain moulded into the surface. It also has stainless steel rails which means the magnets need to be strong and useful. The Meganes were very skittish and even on a track that had seen some Carrera, Scaley and SCX action a little while before, they had trouble finding competitive grip. Scalextric Sport track has a similar surface but the steel rails of the Scaley track would offer more downforce than Carrera. So after a reasonable time, the Meganes were taken off. Victims of their own design. (one day Mr Ninco WILL bight the bullet! One day….)
Specifications.

Wheelbase					81.5 m.m.
Front Axle width				58. 5 m.m.
Rear Axle width		        		58.5 m.m.
Overall weight		        		85.0 gms
Front axle load		        		29.0 gms
Rear axle load		        		56.0 gms
Front/Rear weight distribution	        	34% / 66%
Pinion						12z
Spur gear					32z
Final Drive ratio				32 / 12 or  2.66 : 1
Rear wheel diameter				21.5 m.m.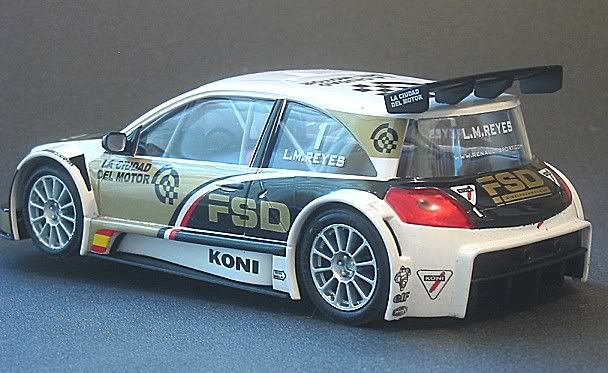 This appeals to me very much, it is a nice livery, and a nice shape. A bit of a break from the norm. I was under no illusions when I decided to buy this but with success with other lesser makes spurred me on and fortunately, this model is a good board track racer, which is my main calling. On the coarse Ninco track it will run well. On plastic tracks in excess of 25 metres and a couple of good straights, the motor speed and final drive ratio may well make up for its deficiency in the corners. But on Carrera, Artin and Scaley sports I would be inclined to give it (and many other Nincos) a miss. Don't forget, this is an 'out of the box' assessment. Some well spent time and money could well see this model become competitive in the more advanced race classes where major alterations are allowed. Finally, If you fancy owning the 1/1, they cost about 120,000 Euros (Au$200,000) plus 16% GST!