With the increase in popularity of 1/32 slotcar racing at the Goldcoast it was inevitable there would be an amicable 'show down' on neutral territory. S.E. Queensland racing group Q32 hosted a meeting at the Four Seasons (Eaglby) Slotcar Club.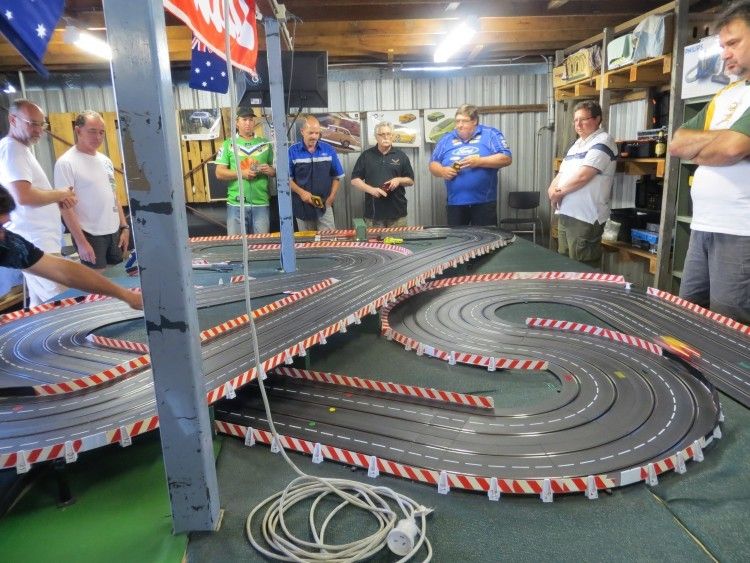 With a mighty eighteen racers in attendance it was going to be a long day. Racers started turning up at 1.00 pm and by the start host Chris Dietrich's home was packed with people and race boxes.. Three classes were on the card, the first round of the Q32 Modern GT trophy class, Fly Classic Le Mans and Slot.it Group C.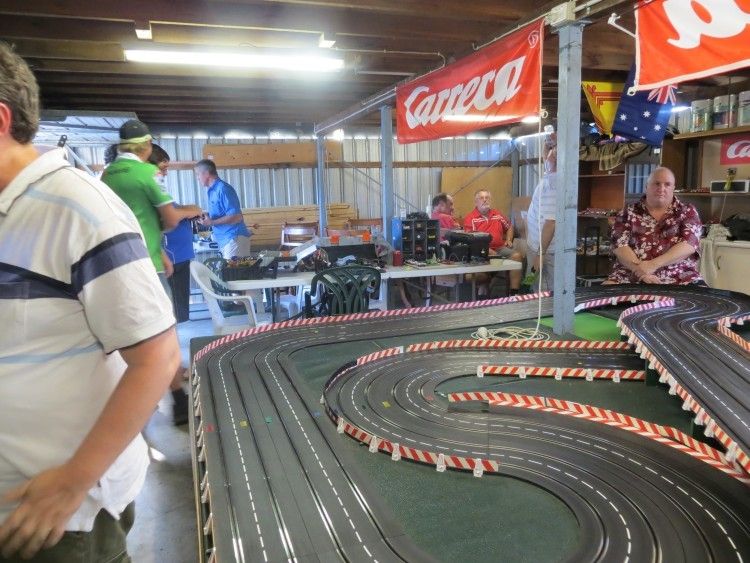 The first class, Modern GT for Scalextric, SCX and Carrera, was hotly contended, and after eighteen heats on the four lane circuit the results were posted. The eventual winner was a very surprised Fritz with jubilant local Mike only nine seconds behind after almost fifteen minutes racing.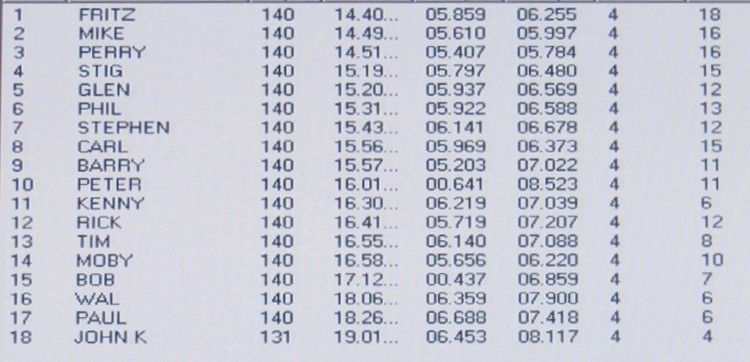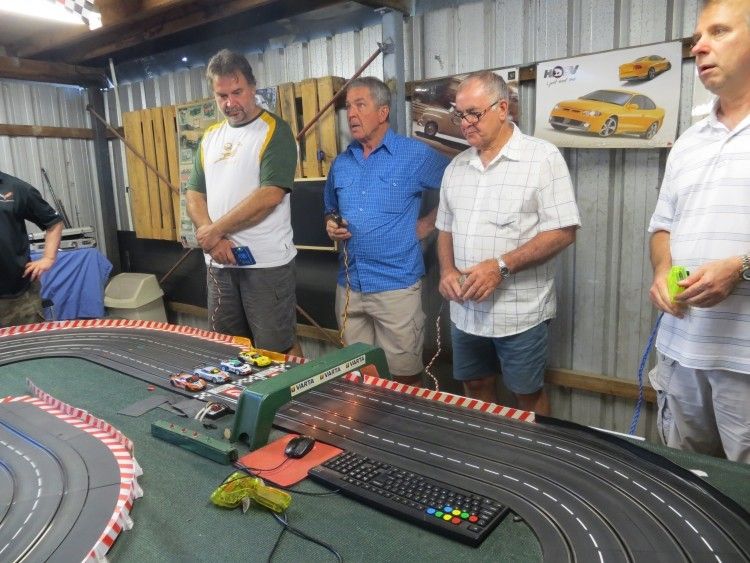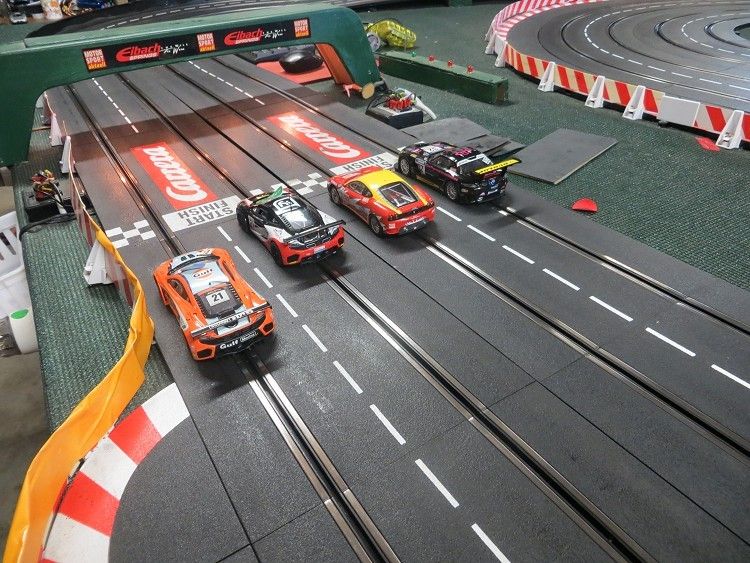 Next up was Fly classic Le Mans, an ever popular class which brings out some very nice models. Again a hotly contended class with surprises for some and disappointment for others. Final results saw Sunshinecoastie Peter win by a massive margin and Local Perry being forty two seconds behind after fifteen minutes racing.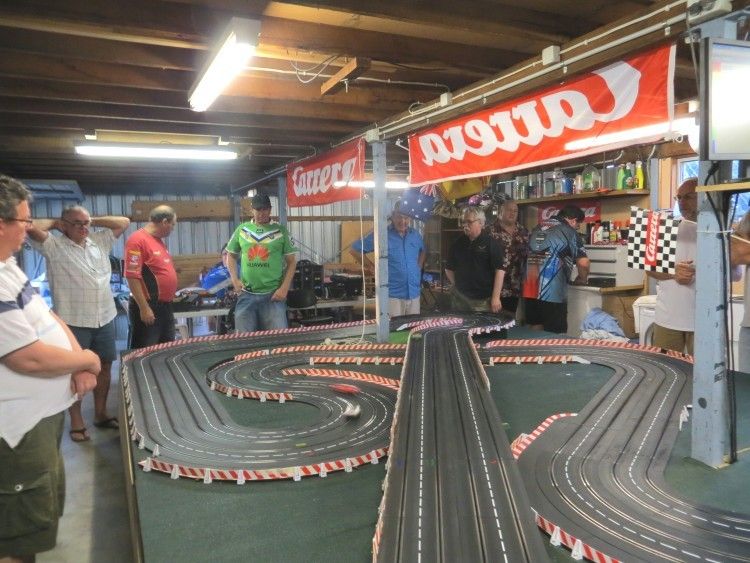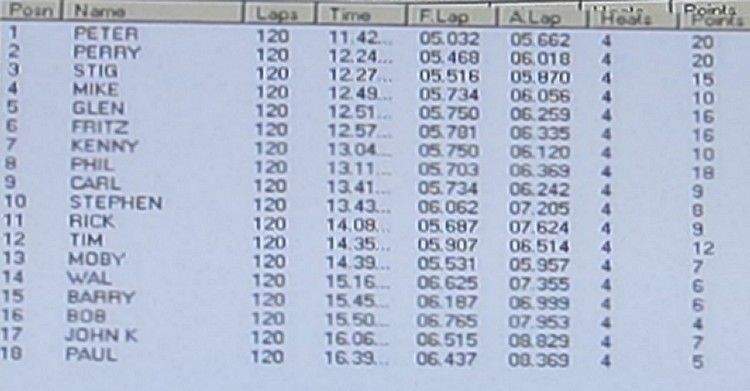 Last up was the Slot.it round. To minimize incidents and preserve models the race voltage was turned down to twelve volts to ensure sensibility prevailed. Even at this voltage the racing was fast and furious and again possible upset results were left for the place getters who made it to the podium. Winner was host Chris who finished sixteen seconds ahead of surprise place getter Kenny, with a very respectable third to Goldcoaster Steve.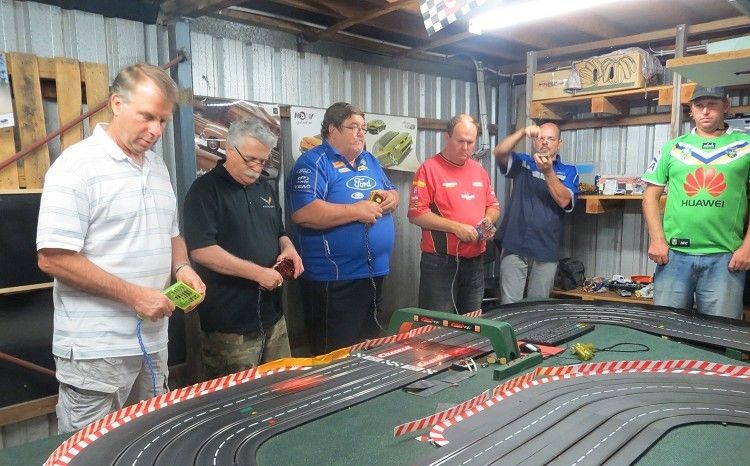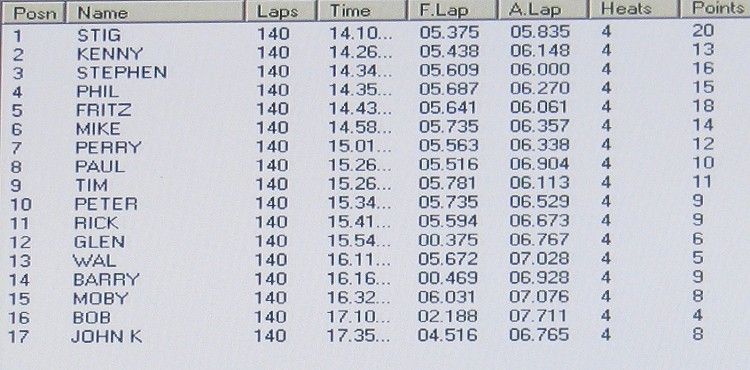 All in all a great afternoon and evening's racing and many happy chappies made their ways home.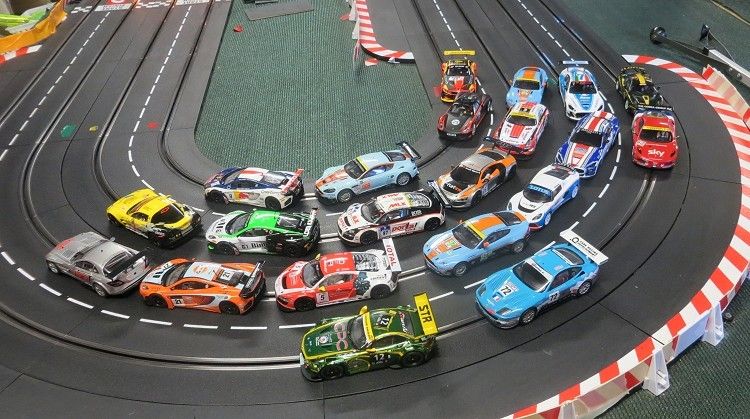 Thanks to Chris for hosting the racing and I'm sure there will be more than several racers looking forward to racing at Eaglby again.
If you live in the South East Queensland area and are looking for some fun slotcar action, be you beginner or veteran, contact me at
pwix@yahoo.com
and I can direct you to your nearest action!