.
.
Ford GT Mk IV
Sebring 12 hour - 1967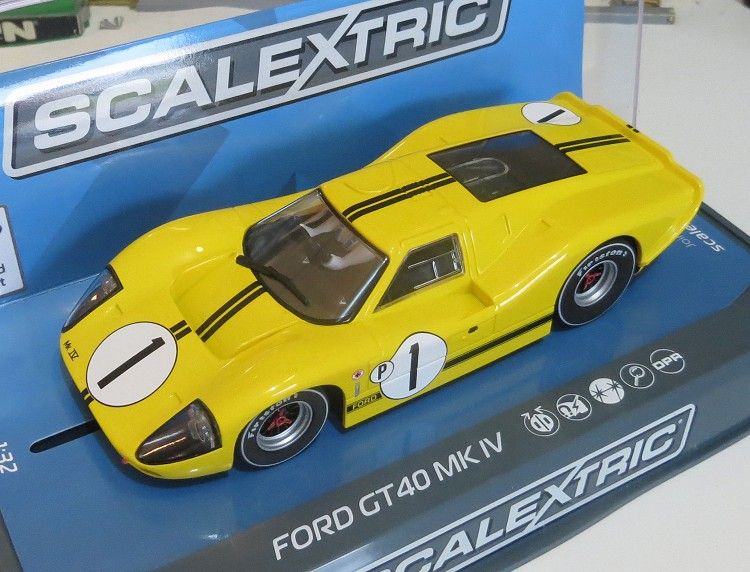 by

Phil Wicks




Retrospectively, the mark IV Ford GT was a bit of a swan song for Ford and their competition department. Mark II GT's had fulfilled Fords dream of winning and especially, beating the prancing horse at the world's greatest motor race. Until this time, the Ford challenge was a multi national effort with cars and spares being produced in the UK from a range of suppliers. The Mk IV was to be an all American built car with, for Le Mans, an all American team.




MkIV's at Sebring - 1967




Unlike its predecessors the MK IV bore no similarity to what went before. Aircraft design technology was used in the body and chassis to increase its lightness. The body was an all new chassisless design aimed at streamlined savings. But the pressure to create a safe car saw NASCAR style interior roll cages fitted which negated any weight saving, and leaving the cars 600 kg heavier than their red opposition.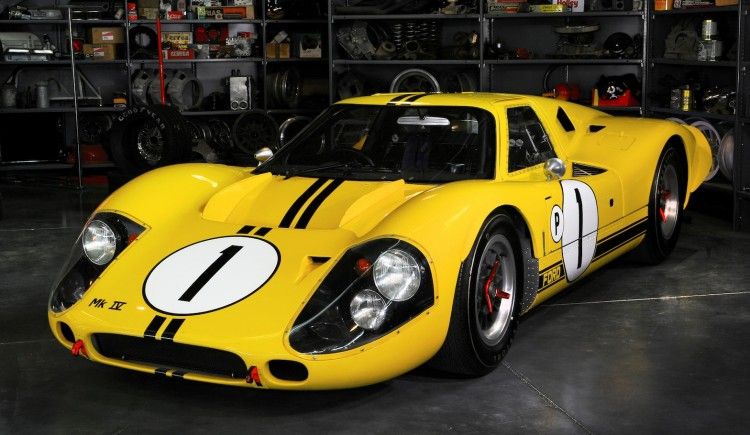 Streamlining the body also presented other issues. With a top speed of 212 mph, it became almost an impossibility to go the Le Mans race distance on a single set of brake discs and pads. Faced with the option of a compulsory pitstop to change brakes, driving techniques were reviewed and it was decided that rolling up to bends from before the braking zones at the end of each straight saved valuable braking materials, at the cost of lap times!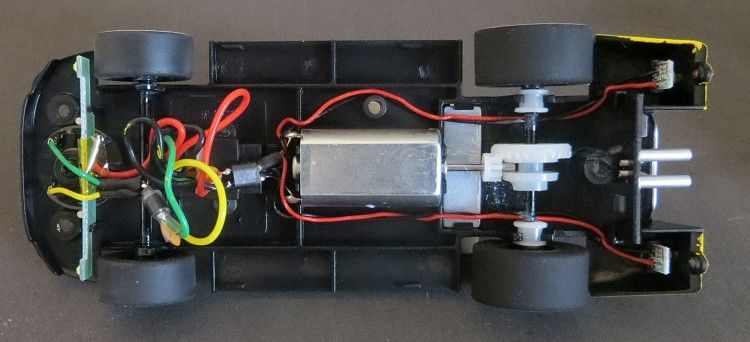 The Mk IV ran in only two races, the 1967 Sebring 12 hour and the 1967 Le Mans, and won both events. Two teams entered two cars each for Le Mans and acquitted themselves well. And it is attributable that the heavy roll cage ironoically saved Mario Andretti's life when he was involved in a major crash at the Esses. In all, only six MkIV's were built. Interestingly, GT40's were to go on to win the 68 and 69 Le Mans!! But these were the old 4.9 litre MkI's as raced by John Wyer racing. The golden years for Ford where drawing to a close and there was a roar of German engineering over the horizon. Before long, the achievements of Ford and its privateers was to be consigned to the history books!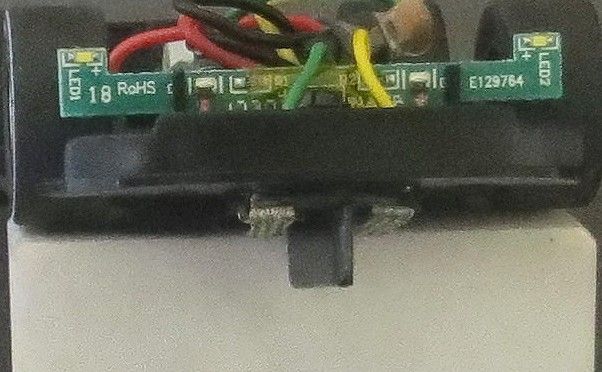 MkIV GT40's on eBay




Scalextric's choice of car looks to be the 1967 J4 car which won that year's Sebring 12 hour; as driven by Bruce McLaren and Mario Andretti. Even with some on-line stills it is difficult to tell how good a job Scaley have made of this model., but from the outside its looking good and hopefully it won't have too many surprises. Firstly I will apologise for my camera which has trouble with reds. The pictures posted here are more of a yellow colour because of the camera; The Scaley model in the flesh looks to be very close to the right shade of yellow.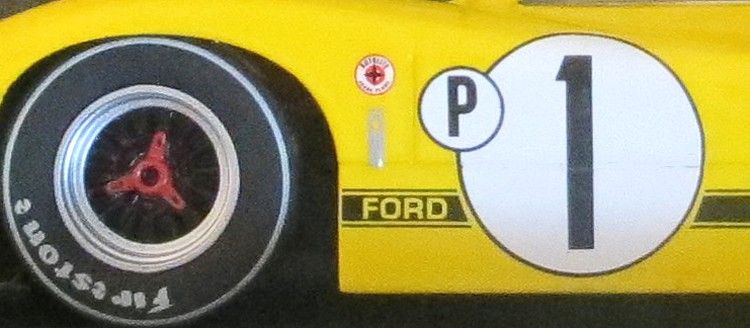 Starting from the outside we have very nice model; because the originals were factory sponsored entries there are very few other sponsors decals around it. All the better in my book! Scaley have left some exterior detail off, no doubt partly as an economy measure, and more probably, as a way of avoiding the inevitable losses, namely, the door mirrors!! Most striking from the outside are the tyres especially and the tampo on them. Lights detail front and rear is basic and rivet and pk screw detail have been omitted here too. Light detail itself inside the lens covers is good and it is an added plus that they work well too!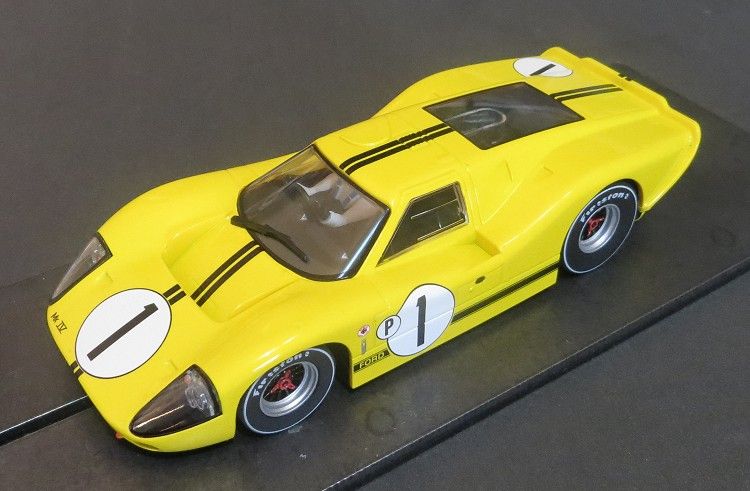 The exhaust and rear engine detail is also removable but you will need to separate the body/chassis to achieve this. Rear light detail is basic but once again works well on the track. A note here too is that the inside body detail has a masking colour around the light area, no doubt to mask the greater part of light bleed, which again, it does amply!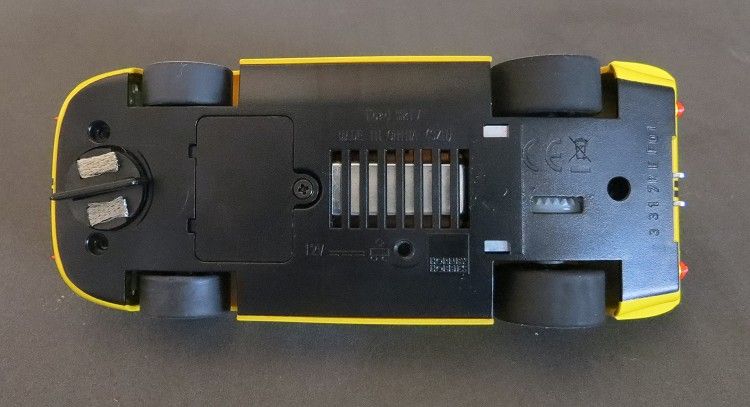 With the top off there is the new look Scaley chassis, whose virtues I have already extolled on other models. This results in a rigid but lightweight chassis quite capable of doing the job which will be asked of it on the track. The motor is well secured and should not be an issue; so are the axle mounts. An observation here is that the nylon axle bushes appear to be oval. In one position they are a snug fit in the chassis brackets, but if you rotate them a quarter of a turn they are decidedly loose and floppy. My advice is to rotate them to the tight position, then, with the tip of a hobby knife, apply a bead of superglue to the bush-to-chassis joint. Don't apply too much as you may want to replace/remove them at some future time!







The slot in the contrate is 2.0.m.m.wide and the motor pinion shaft is 1.5 m.m.! Scaley have overcome this by fitting a fine sleeve over the end of the pinion shaft. Be warned that some of these are loose and losing one will stop you running the model. If the sleeve is loose I recommend to superglue it in place before doing any further work on the model. The FF motor has a usefully long pinion shaft which allows a decent traction magnet to be fitted between motor and contrate.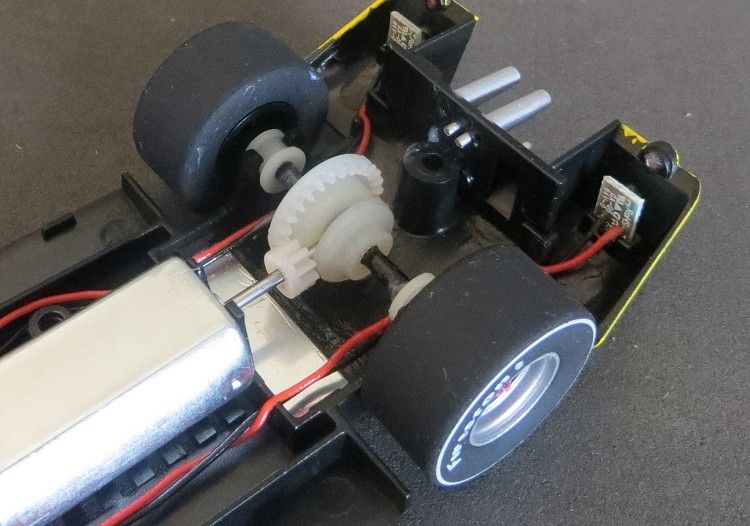 As we are finding, the new superlight Scaley bodies come at a price; one being that the body mounting posts could really be a bit thicker. Other leading manufacturers have already learned the futility of narrow body posts, some thicken them up, others might reinforce them where they are anchored to the body. Whatever happens, If you are going to race this model then to avoid tears before bedtime you will need to take similar measures.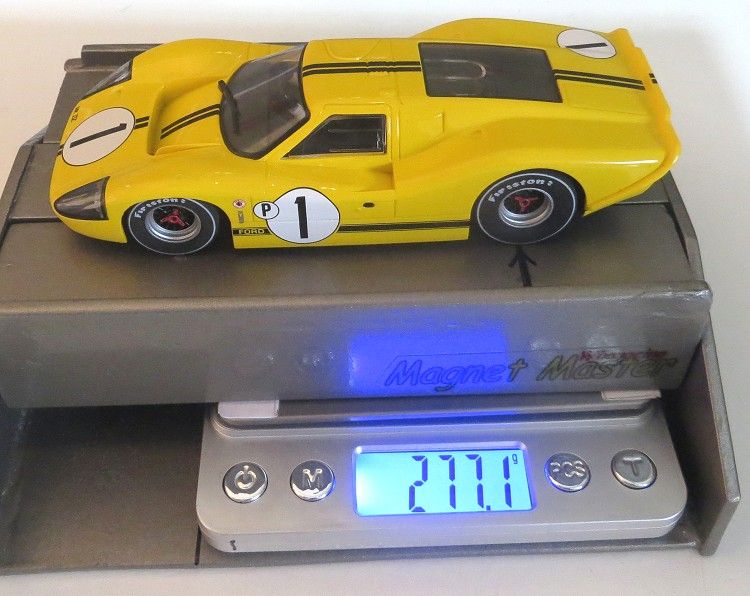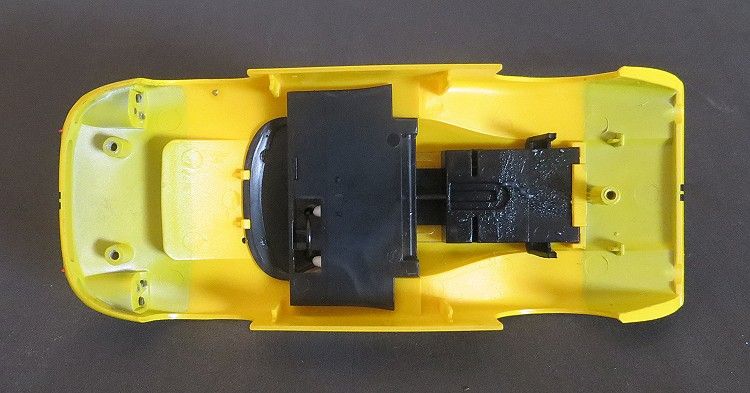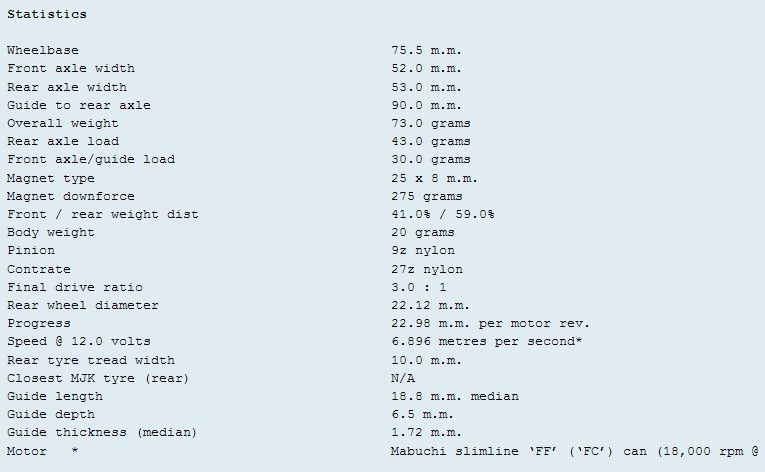 *The slimline motor is often referred to as the type 'FF'. In Mabuchi's terminology an 'FF' 
motor has precious metal brushes these are fine for 'step' motors which do not rotate 
constantly. but 'park' in various positions as part of their function  (i.e. Driver's door
 mirrors, heater flaps etc) Unless I am mistaken the slimline motors with carbon brushes 
are referred to as 'FC' motors. Carbon brush motors have poor step motor functions but 
can run at constant speed for many hours!` I would be surprised if slotcar slimlines have 
precious metal brushes as they would burn out very quickly at regular constant speeds,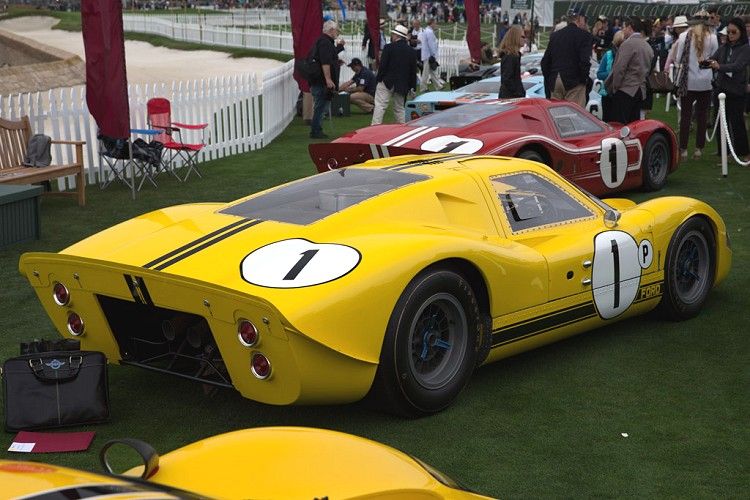 I had an opportunity to recently run this mode on a Carrera Megatrack and I was not disappointed. The model was every bit as responsive as the latest BTCC and GT cars from Scalextric. If you are an out and out racer then this model shouldn't disappoint, and if you are a home racer you will have just as much fun. To me the only disappointment was the quantity, not quality of detail. Check my photos with the shots of the real thing and you will see what I mean.