.
.
SRC Porsche 914/6
24h Daytona 1971
E Kremer, J. Buffum, S. Behr


By Phil Wicks


Ever since the creation of Porsche, there had been close links between themselves and one of Ferdinand Porsche's best customers, Volkswagen. There was an unwritten understanding that down the line somewhere both companies would share and develop models together.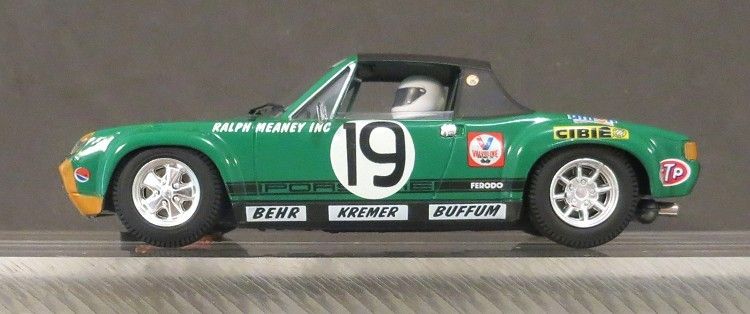 By the mid sixties VW was looking to replace their aging Karmann Ghia model which was a flat four 'boxer ' engine , and Porsche were contemplating building a car in the same class, the jointly developed model became the 914. The VW model was to have a flat four (914/4) while Porsche would sport the flat six (914/6).



Other Porsche 914's










Development got underway but Porsche was wary of supplying the North American market with two different models and after some debate with VW, re badged the VW 914/4 as a Porsche for the North American market. Both models were sold with the same badge and sold by both VW and Porsche dealers. The death of a key figure in the VW camp saw dissent between both companies, and before full production could be achieved, the partnership faltered and Porsche took control of building both models.



Kremer Racing










Needless to say, the Porsche was soon eyed by some members of the racing fraternity and by the early seventies the 2.0 litre model was appearing on race tracks in Europe and America, some being tuned by companies which were to become leading names in motorsport in years to come. The 914 was in production for seven years and there were plans for a replacement (916) in prototype stage which had a number of upgrades, but only one was finished and was sold in North America.








This model is a reproduction of one of two 914/6's as entered by Ralph Meaney in the 1971 Daytona 24 hour. One of the drivers being the soon to be famous Erwin Kremer of Kremer Racing. The car was driven to a solid eighth place even though it was 117 laps behind the race winner at the finish. It was also classed second in the 2500 GT group. The car was the 1991 c.c. flat six version and was indirectly pitched against drivers such as Jo Siffert, Jacki Oliver, Pedro Rodruigez, Derek Bell and Mark Donohue. The second car driven by Ralf and friends did not finish.








SRC now have several classic models under their belt and seem to be following in the footsteps of the old Fly company when it comes to model releases. The 914 is a welcome departure from this and gives us a very nice model which is more than able to hold its own on the track. SRC have been more than generous with the models dimensions and the width is noticeably wider than what would be true scale, but this is to our advantage as the footprint it creates is much more useful than its narrower original.








Quality has come under the spotlight too. This model is 'Fabricdo en España' and still falls a little short of the minimum requirements I would like for a model. Don't get me wrong, the detail on the model is adequate, but there are one or two QA issues with it…..as follows








The engine cover (boot lid) has a number of scratches on it which are under the paint. It looks like there has been an attempt to smooth what may have been a previous fault in the surface of the plastic before it took a coat of paint; There are also some 'dimples' in the flat panels which appear directly outside mounting posts inside the model. The orange front bumper has colour fade in some areas where the green of the plastic is partly visible beneath a very thin coat of paint. There are also several specs in the top coat, and a good coat of gloss clear wouldn't have gone amiss.








Body moulding wise, things seem to be mostly good. The tampo is accurate and reasonably represents the original stickers. Windows have been posed open. Things like the wipers and door handles are very delicate and very convincing. The door mirror is a chrome period piece and looks very vulnerable in its position, and if I were to race this model I would try and remove it before racing began! Both tail lamps were crooked on inspection (see rear end picture), almost as if they were on the wrong sides? As it happened, they are not heat or chemically welded in place and removal was simple. I swapped them over and they now look the business!








Inside, the interior has had some useful time spent on it and the driver, although quite plain, looks convincing, and SRC have also strapped him in with a very nice five point harness! Other cockpit detail is in place and a telltale hole in the passenger seat tells me that SRC may have plans to produce a rally version? Mmmmmmmm…………….A final plus is the accuracy of the photo etched parts such as the grille which covers the mid engine.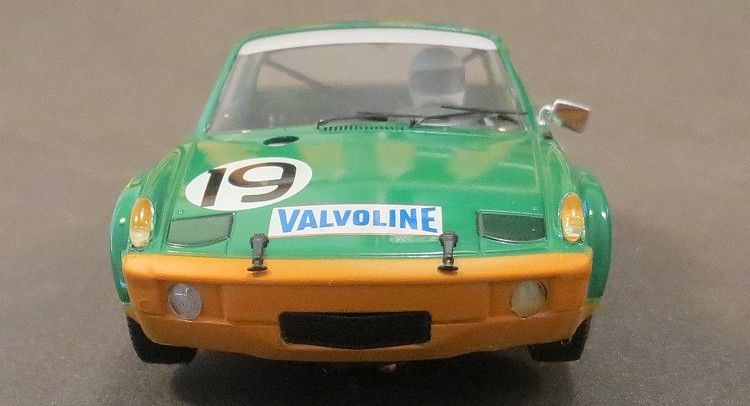 Looking under the model we can tell several things. The motor is a little loose, a job for the non magnet racers here, The exhaust system detail is also loose and looks a little vulnerable as it is only attached at the front! The model came with braids in disarray which was a pity as they are a nice medium soft copper; it looks like they could have been installed by a meerkat and are sufficiently disheveled to contemplate replacing them! And before we look inside I note the model has original Fuchs style wheels on the front and Minilite style wheels on the rear!? A quick check on the net shows me this was correct.








Four screws hold the model together and are quite short to match the posts they screw into. The body is light and is a simple 20 gram moulding reducing the need for numerous 'add ons' during the assembly process. The wheels and the tyres are eccentric which is a pity. In this day and age we have come to expect concentric wheels and tyres, this negates the need to go down the replacement wheel and tyre route. One front wheel hubs is cracked and at this stage will need a collar fitting to it to strengthen it, and an interesting observation is that the wheel halves are out of true, as if the mould hasn't come together properly and cast an off centre wheel? The tyres suffer from the same problem, the tyres have a moulding seam down the centre and the two halves of the tyres, especially the rear, turn out of true with each other, so the bad news is if you are going to race this model, it may need a full wheel and tyre overhaul! Other than that, the tyres are quite hard but seem to have enough grip for regular racing.








The guide is a little sloppy also and again. If you were going to seriously race it, I would resleave the guide mounting hole to minimize the sloppiness. Inside the model is very basic and functional. The traction magnet has been heat welded in place and any replacement or adjustment will require the replacement to be glued in place, which is another pity. The front axle is also loose and moves up and down without hindrance, much like seventies slotcars. Again, not a big deal if you are a magnet racer but in non magnet mode it will need to be fixed to give the model that little extra stability on technical sections.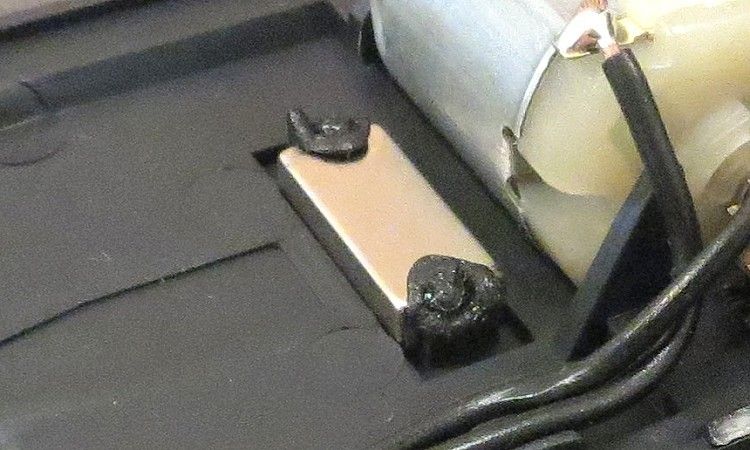 So taking all into account, I took it along to a local race meeting on the Caloundra megatrack (painted and magnabraid surface). In a lull in racing after supper had been downed I took the model from its box and on a quiet track took it for a run. The motor appears to be a typical 'S' can and pushing off the tyres hooked up reasonably well. Stability was good too but the model did have an annoying rattle on all parts of the track. I suspect sorting the eccentric rotating parts and some soft urethane tyres should fix most of that. The braids played up a little as expected but I managed to get a few good laps in, as did a couple of racing colleagues. There were no surprises and after several minutes I brought the model back in.









Porsche 914





It cannot be denied that this model has track 'presence' and it doesn't matter if it is never raced in anger, it will never fail to please when pulled out at the odd test and tune; or for a few hot laps prior to racing beginning. The subject matter is the big draw with this model, but unless you have a modicum of modeling skills you may find some of its faults hard to overcome.









Porsche 914's on eBay




Having decided I want to race one of these somewhere, I now need to wait for a rally version as that is my wont, and I will get it working well.





This is a much waited for model and SRC have come to the party again this time. The model was purchased from Topslots and Trains and took less than a week from the time of purchase to reach me in Aus. So, Once again, do yourself a favour!