.
.
Carrera Alfa Romeo GTA Silhouette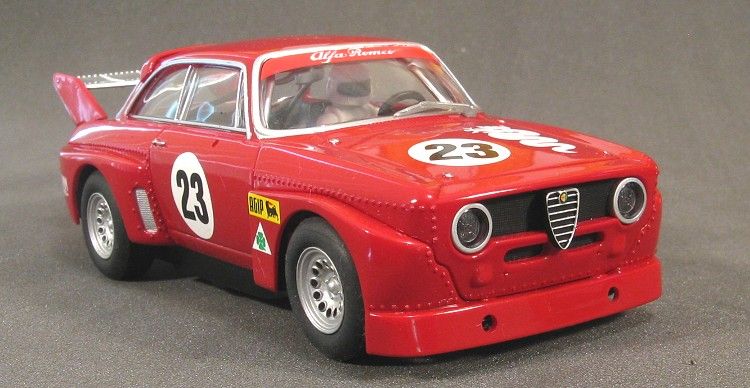 By

Phil Wicks





This is Carrera's interpretation of the Alfa GTA but I'm not sure of the rest of the detail.... it may have been a 1300 or a 1600 but it is unlikely it was a 2.0 litre. The Alfa GTA has over the years had many successes in international motor sport , not to mention its place in the fledgling Trans Am series of the sixties where it triumphed against some of the giants of the US motor industry. Driven by Horst Kwech and Gaston Andrey it dominated the inaugural season to finish first on points.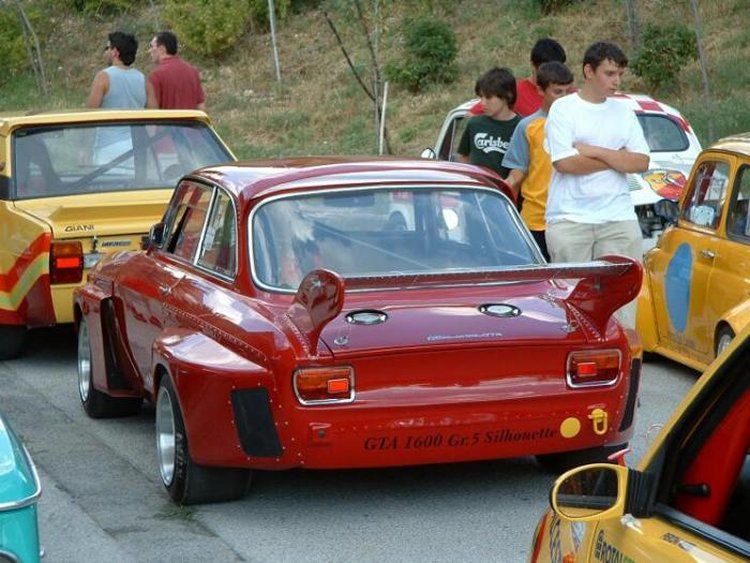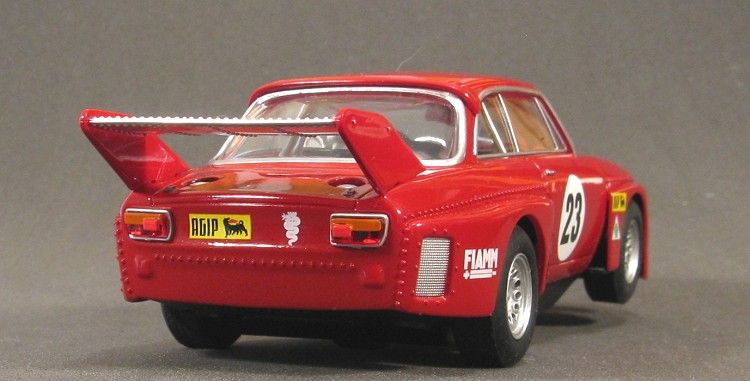 Carrera are developing a serious habit of producing nice models and although they do retain same of that durable 'rough and tumble' resistant appearance they are capturing the feel of each model they produce. The Golf is a nice looking model and has the added advantage of driving well, although some work would need to be done to it to make a race winner; this model has the same appeal.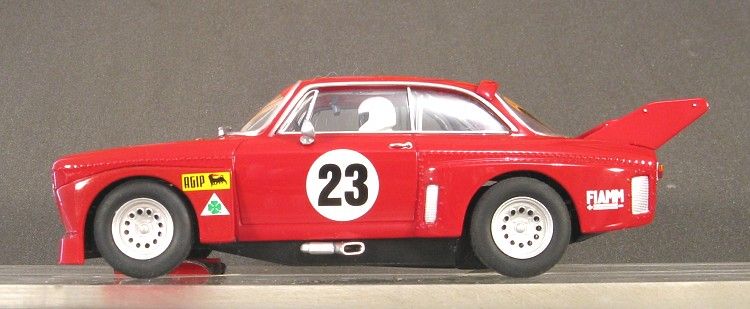 At 83 grams it is one of Carrera's 'lightweights' but it does still have the twin bar magnets neatly tucked away inside where they can get up to the most mischief! Not only that, since the tyre disaster of the M20 McLaren Carrera have jumped on the bandwagon and this model comes with the softest tyres yet for a Carrera model. Not only that, after a few hot laps on the LCR magnabraid and Ferrador track there was a significant amount of tyre wear to confirm this. Regular cleaning with shellite should see the tyre grip go from strength to strength.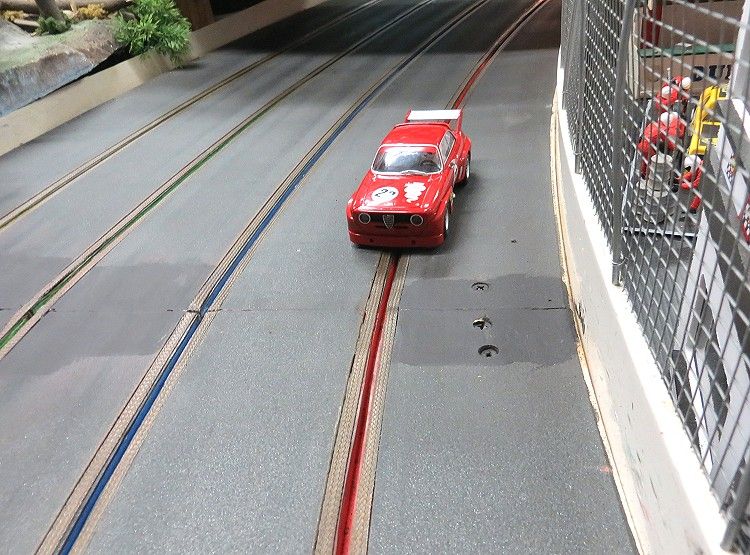 So, contrary to what I normally do I did the road test first and as expected the model ran well. Don't get me wrong....it's not ideal! The model has a bit of spare weight upstairs and there is a tendency with new tyres for the model to roll over before it slides, but that's not a big deal. If you happen to be one of the lucky ones who owns a tyre truer, after machining, the model should be a little more manageable.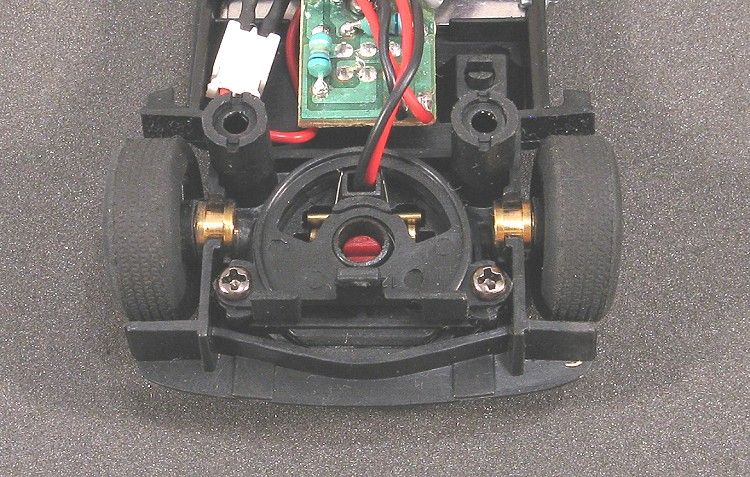 The front end also needs to have a little treatment. This model is comparatively narrow and as such will need the front wheels in contact with the track surface to increase stability. The front wheels themselves are independently rotating and with this set up there is the risk of the models wheels will toe out in a straight line. This itself is not a desirable effect. Ideally, if Carrera had made the model so the front wheels toed in slightly, this would have offset the toe out generated by forward motion.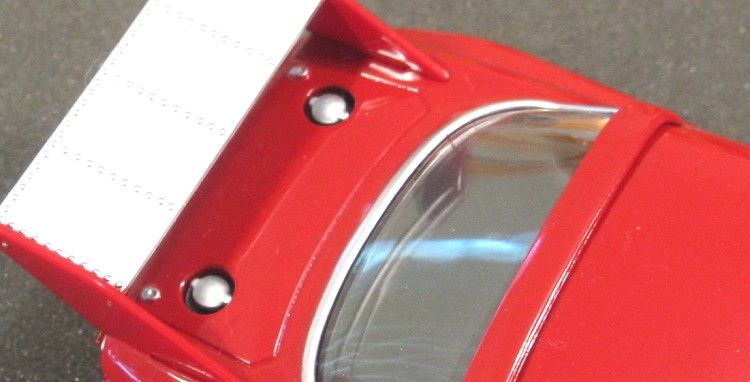 So with a few hot laps required to prove or disprove its raceability I took it for a good spin on the LCR Ferrador and Magnabraid track. Good from the start, it works well with a medium ohmage controller and brakes, although not as good as some thoroughbred slotcars, are quite effective. As mentioned before it can have a tendency to rollover but this happens mostly by over pushing it into corners. A minor adjustment of the brake controller on my PM controller saw the issue come under control, but for those without brake control you may well need to brake just a little earlier. Acceleration and braking are a little longer than some models but Carrera seem to be like that.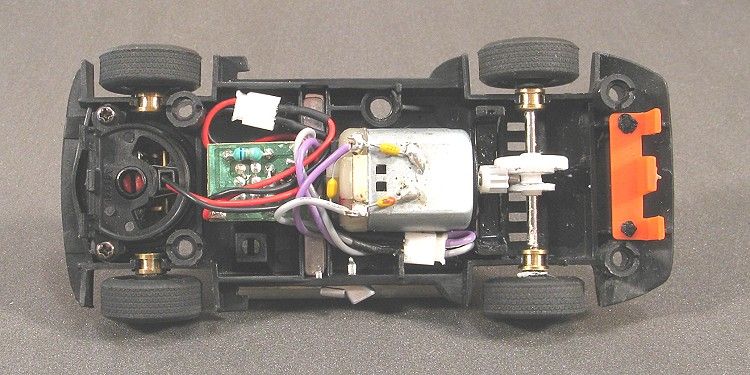 This model has the driver depicted in a full face helmet but that is unlikely. The dash detail and roll cage are a nice touch and the way the wheel arches are pumped out tells me this is a full on racer and possibly a replica. Carrera have taken care of the vulnerable bits and both the rear wing and the door mirrors are removable .








Carrera modes also usually have impeccable paint finish but there are spots about the body which look like they have either been missed or rushed. But the tampo what there is of it is first class. Other detail like the trim mouldings stand out nicely and the light detail too is smart. This model has blacking inside the body which to me indicates preparation against light bleed through the body, but this model doesn't have lights? Maybe they are reserved for the digital cars??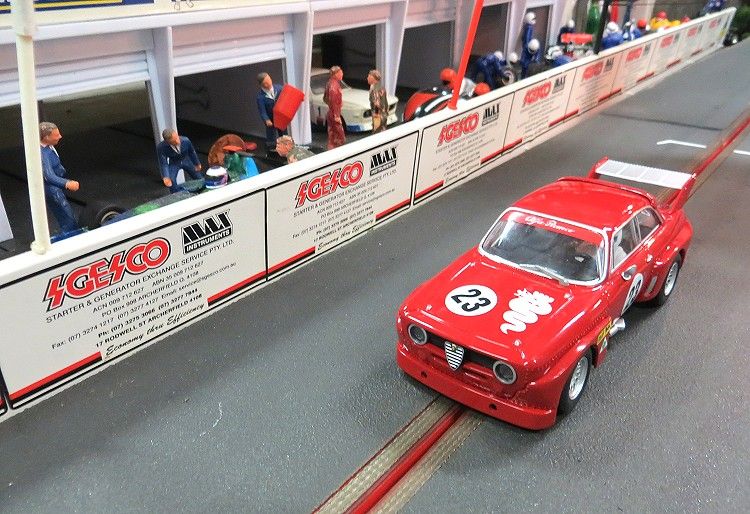 Inside the model is tidy as to be expected and along with Carrera's other latest offering the inside is laid out well.. Again the spring loaded guide could well do with detaching, but for home racing it shouldn't present too much of a problem and also for home racing, there is a second skinnier guided for those still running early Scalextric and SCX track!









The body is well fixed with four mounting posts and four stout screws, these posts are also reinforced which is a good sign for those who might be going to give this a good workout. The model in general is tough as mentioned before and should take some of the harder knocks racing might bring.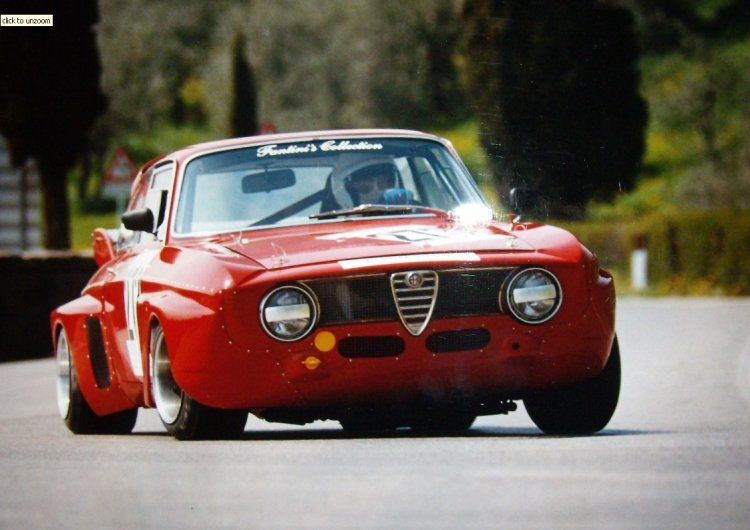 The best bit about this model is its subject matter, although it could make a good racer amongst it peers it would take a bit of work to get it up to scratch in an open race. But that's not a bad thing. It is very nice to drive and if , like me, you tend to race your favourites more than your race winners, you could be surprised what it can do when the pressure is not on!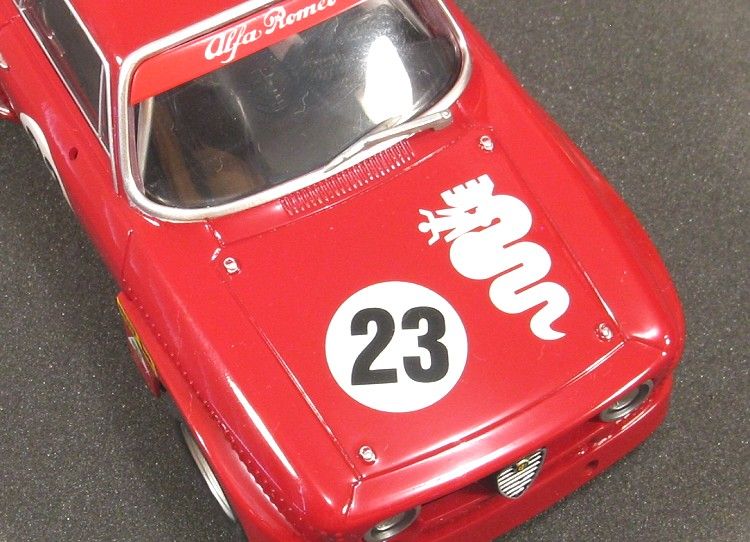 Many thanks to slotcar friend and fellow Legends racer Moby for the opportunity to review this model