.
.
Carrera
Dodge Charger – Andy Hampton
Daytona 1969



I bought this model with the sole purpose of racing it, and as such was not particularly bothered about the livery. But with there being no new expected purchases on the immediate horizon I decided to do a review just to give you readers something new to look at! Had I realized this earlier, I may have well chosen a more notorious livery, but as fate would have it, the livery of this model is somewhat enigmatic anyway; and while my usual review preambles are informative and concise, this time alI I can offer is conjecture and wonderment. Why so? read on………..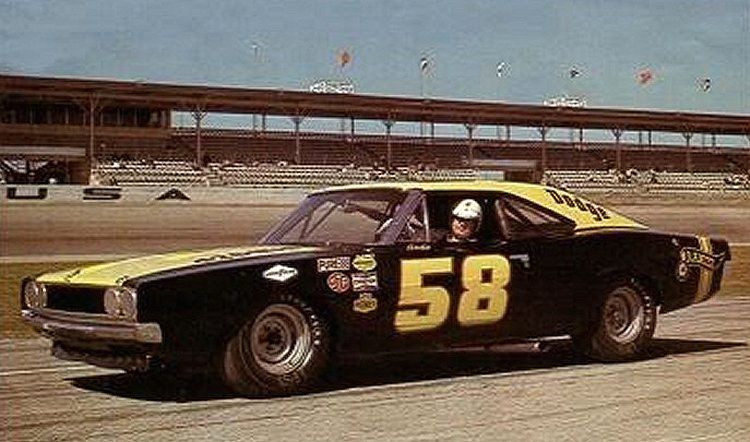 As far as I can make out this livery was used on two Chargers, both being part of the Harry Ranier' "Ranier Racing Team". The livery dates back to 1969 and the only drivers I can find for that era were Andy Hamilton No. 58, and an appearance by then champion sports car racer Vic Elford' driving the No. 8 car the same year in two races at Daytona. There was one other driver who also drove the number 8 car and that was 'Clay City' veteran Bobby Watson. But I can't determine whether the 8 car was a Charger or a 'Super Bee'




Driveraverages.com - Andy Hampton - Daytona 1969






Driveraverages.com - Driver stats





Driveraverages.com - Ranier Racing stats




Apart from a few statistics on Driveraverages.com, a protracted search on the net for movies and pictures was almost fruitless, but I have scraped a couple of almost relevant pictures from a Google image search.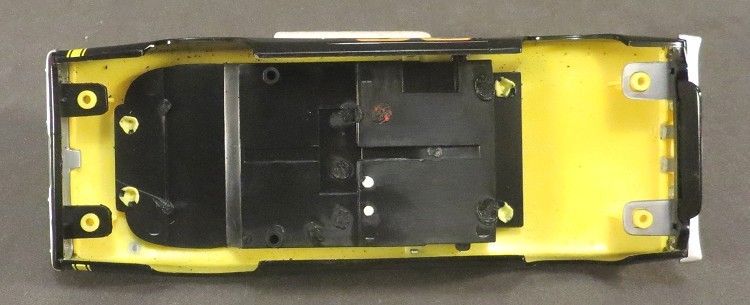 The Ranier Racing team was a small time concern but they have managed to scrape together a firm reputation as stayers and the link above shows their participation in NASCAR Racing runs from 1952 to 1997!! The last question to be answered is why did Carrera choose this livery? Perhaps we will never know, but they did and we have a visually striking model to show for it.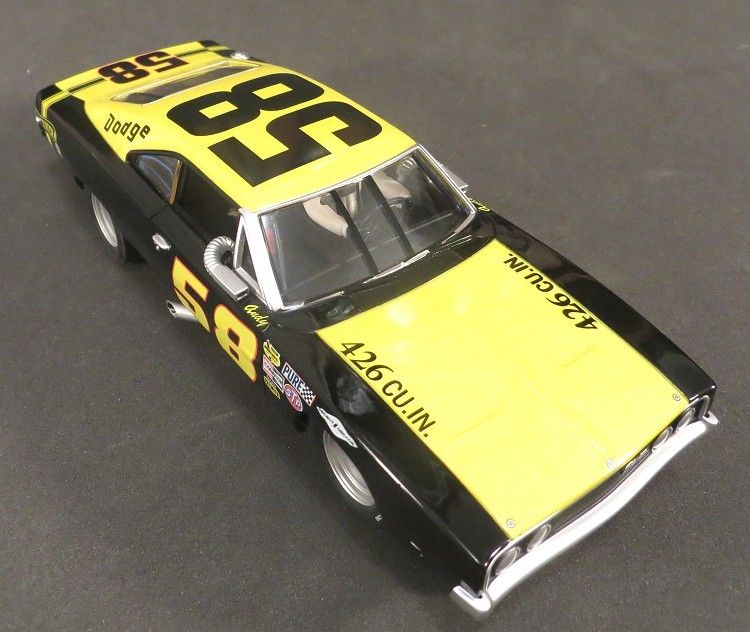 So where shall we start. Mmmmmm. Outside is very much Carrera, these models aren't designed to send their owner home in tears halfway through race night! They are solid, bullet proof and fairly heavy. These are designed to go through the opposition and not round it, and as such there is little on the outside which is in danger of becoming detached during the course of a normal race.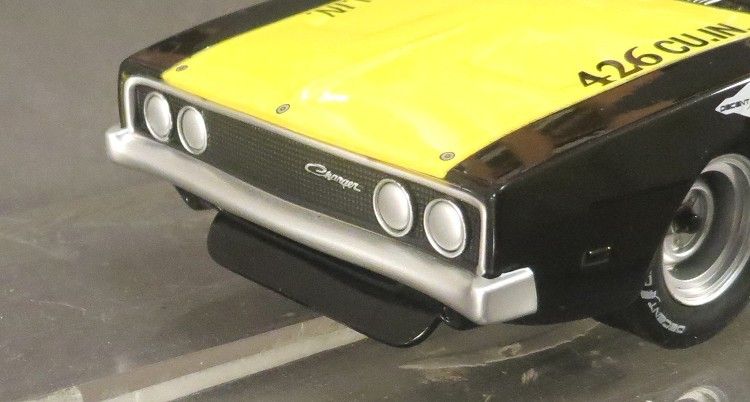 Having said that, and to contradict what I have just said, a precursory look around the model reveals that the air dam below the front bumper is probably the only part 'at risk'! It is quite thin and is fixed by two tabs, both of which are quite thin. On the up side, both the air scoops on the doors are removable, and as such are potentially an item to spend some time looking around the track for after noticing one (or more) are missing! So you might want to remove them for safety's sake before racing.








While investigating the nature of the air dam I also notice that the front and rear of the body is removable, simply by sliding the unfixed mouldings off the front and rear body posts!! Now these I don't suggest to race without, but it does give hope that there are possibly replacement panels available somewhere down the line? Mmmmm?








The rest of the body is fine; paint and tampo are applied well with minimal overspray where the main body colours join. The interior is robust and comes with moderate detail including dash, steering wheel, extinguisher and roll cage. The one thing I like very much is the fact that this model shines!! There is a healthy clear coat on it and it makes the model stand out beside its peers.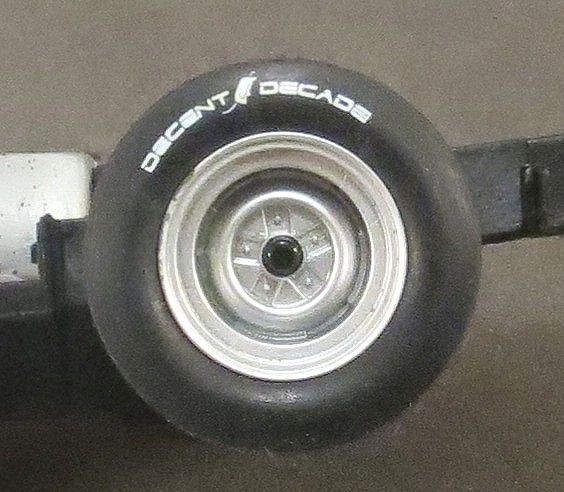 Once again Carrera have made a nice set of wheels replicating the pressed steel wheels of the original car. Unfortunately, not one of them is concentric or free from run out. With tyres off, one of the rears in particular has excessive run out giving the wheel a distinct wobbling motion. The tyre tread areas have a degree of concavity too meaning that on the rears at least, there will be some extensive tyre truing required, the finish of which will see the tyre diameter reduced considerably.









The tyres are quite soft though and an initial track test revealed they were not lacking in grip, both with traction magnet and without. But for competition I might go for a set of urethanes on the rear and nicely trued. I would leave the fronts running on the edges as this will present minimal drag on sideslip in tighter corners.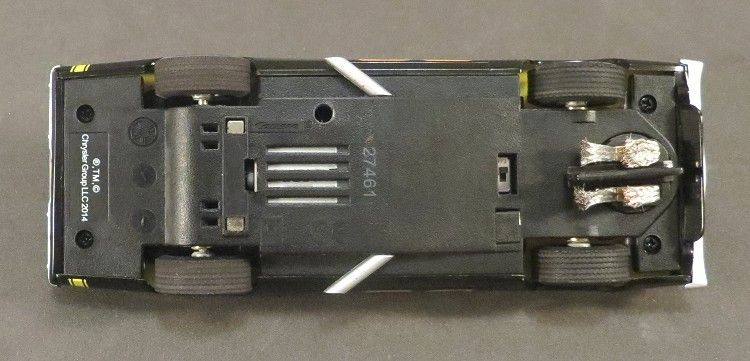 Underneath, no surprises! A couple of exhausts who's days could be numbered in a race situation. A visible traction magnet and a polarity switch. Once the body is off, again no surprises. Typical Carrera fare and a bulletproof layout. The model has two traction magnets which give ample grip on Carrera track and also on magnabraid, Magnetism may prove too much for Scaley, Ninco and SCX track but it is a simple task to pop the front magnet out from the inside using a screwdriver.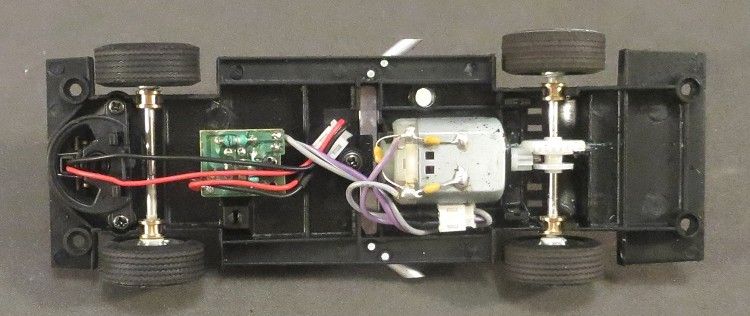 The model has a polarity switch which may never be used and the chassis is also Carrera's equivalent of DPR (or whatever it might be in German). By that I mean the latest digital chips from Carrera slot straight in and with the aid of a couple of mini plugs the job is soon done!. Both axles are snug in their bushes and there is almost imperceptible movement there. The final drive is the standard 3:1 reduction and up the front the self centering guide occupies most of the space in front of the front axle. The motor is tight too which is good news for non magnet racers.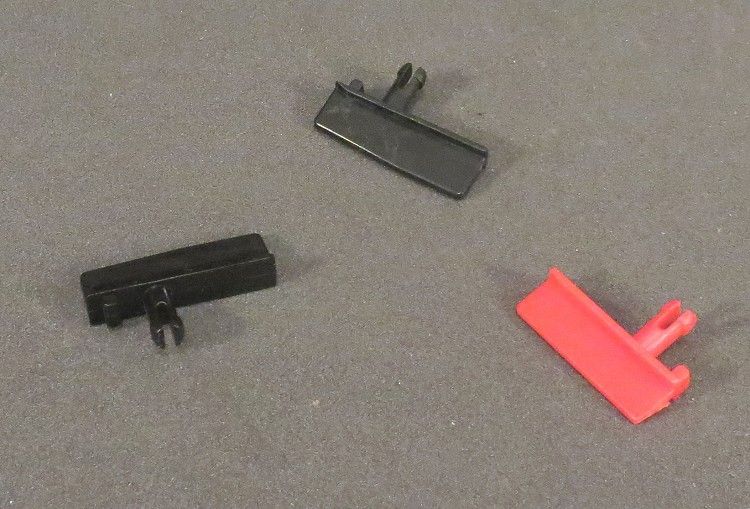 As always with Carreras models, there is a spare (red) guide in the back of the display case, plus some braids. The spare guide is shorter, thinner and shallower, and is a pull out replacement for the standard guide. This is used for other track systems where there is a possibility of the guide wedging in the slot. With this model I got a spare standard guide too, bringing the total to three!









I have to say I always like the 'feel' of Carrera models, you know that feeling when you hold it. It isn't soft and creaky like some models and it isn't overly heavy, just ….reassuring……that it's going to be around for some time! On the track there are some surprises, good ones that is! It appears that on a good fast magnabraid track it might have the drop on Scaley and Pioneer models as its twin magnets come into play in sweepers and tight bends alike.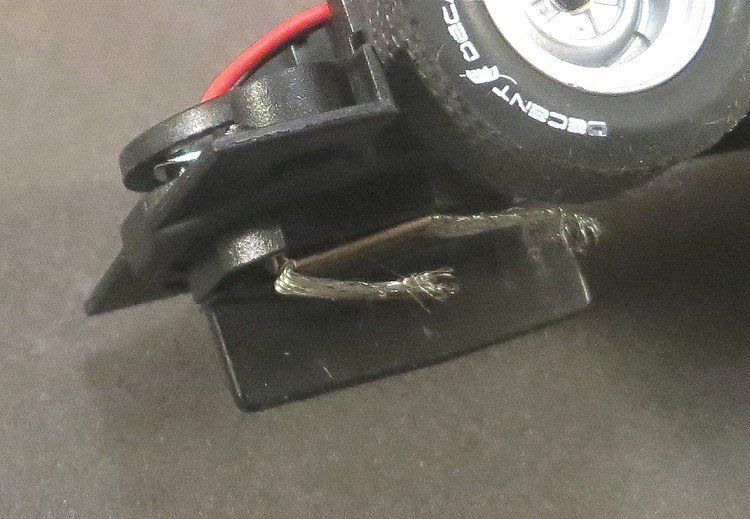 Its out of the box weight also comes in handy for those who race medium to fast tracks without traction aids. At 108 gms it should be near optimum for the faster tracks of 30 metres and more in length. Whichever you race on it will be sure to please. Stopping distances are good and although acceleration is a tad slow, with the brakes backed off you can hit corners at breathtaking speeds and leave the non Carrera opposition staring in wonderment!




NASCARS on Ebay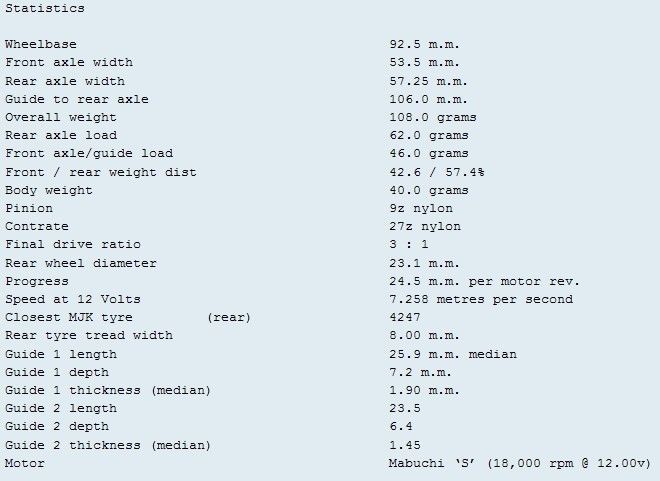 Once again a nice model from Mr Carrera and if you like the shape there are several more colourful Chargers already in the marketplace as this moulding is three or four years old already.